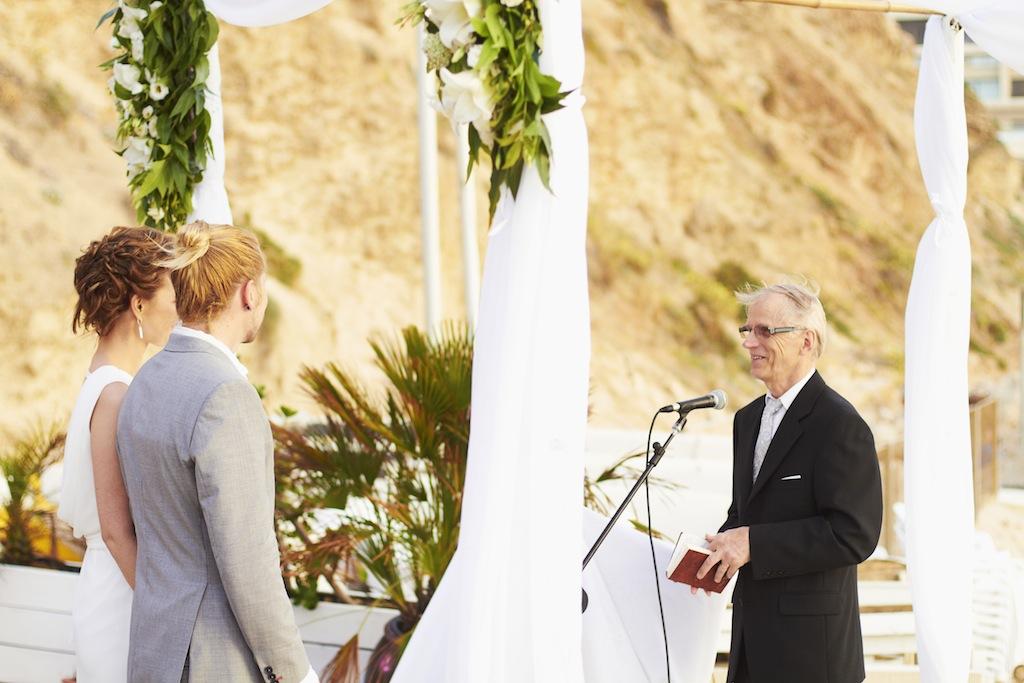 Sunny beach wedding
We love getting submissions from our readers, especially when they decide to make Israel their destination wedding location and get married in an intimate beach wedding – our favorite kind. That's why when we saw the pictures from Riina and Esa's recent beachside wedding we were thrilled. So beautiful!!!
Riina and Esa a travel loving couple from Helsinki, Finland. When they started discussing about where to get married, they found ourselves dreaming of a beach wedding in a warm place where it's not going to rain. Riina tells us that in Finland it's hard to plan a beach wedding since you never know about the weather so Riina came up with the idea of Tel Aviv as the wedding location, although she had never been there. "It seemed like a great mixture of urban atmosphere, beach and great cuisine. We also thought that Israel would be an interesting place to visit for our guests."
To plan the event from Finland they booked Monica Cohenca to take care of all the details. "Without Monica, it would have been impossible to plan this wedding. We have a few Israeli friends, but finding the perfect spot and organizing everything would have been too much with only their help, since we planned the wedding from Finland."
We love the beautiful and happy pictures of Riina and Esa's wedding day. Their shining smiles, the laid back yet elegant vibe, their great style and beautiful beach location are what 300 days of Israeli sunshine are all about.
source:
http://weddbook.com/entry/1941779/sunny-beach-wedding